Veri-Q PCR 204 (G2-4)
Every aspect of the Veri-Q PCR 204 (UltraFast LabChip Real-time PCR G2-4)
has been developed in-house to deliver the fastest Real-time PCR system on the market.
Features
Fast

Compact

Low Cost

High Performance

Mobility

Light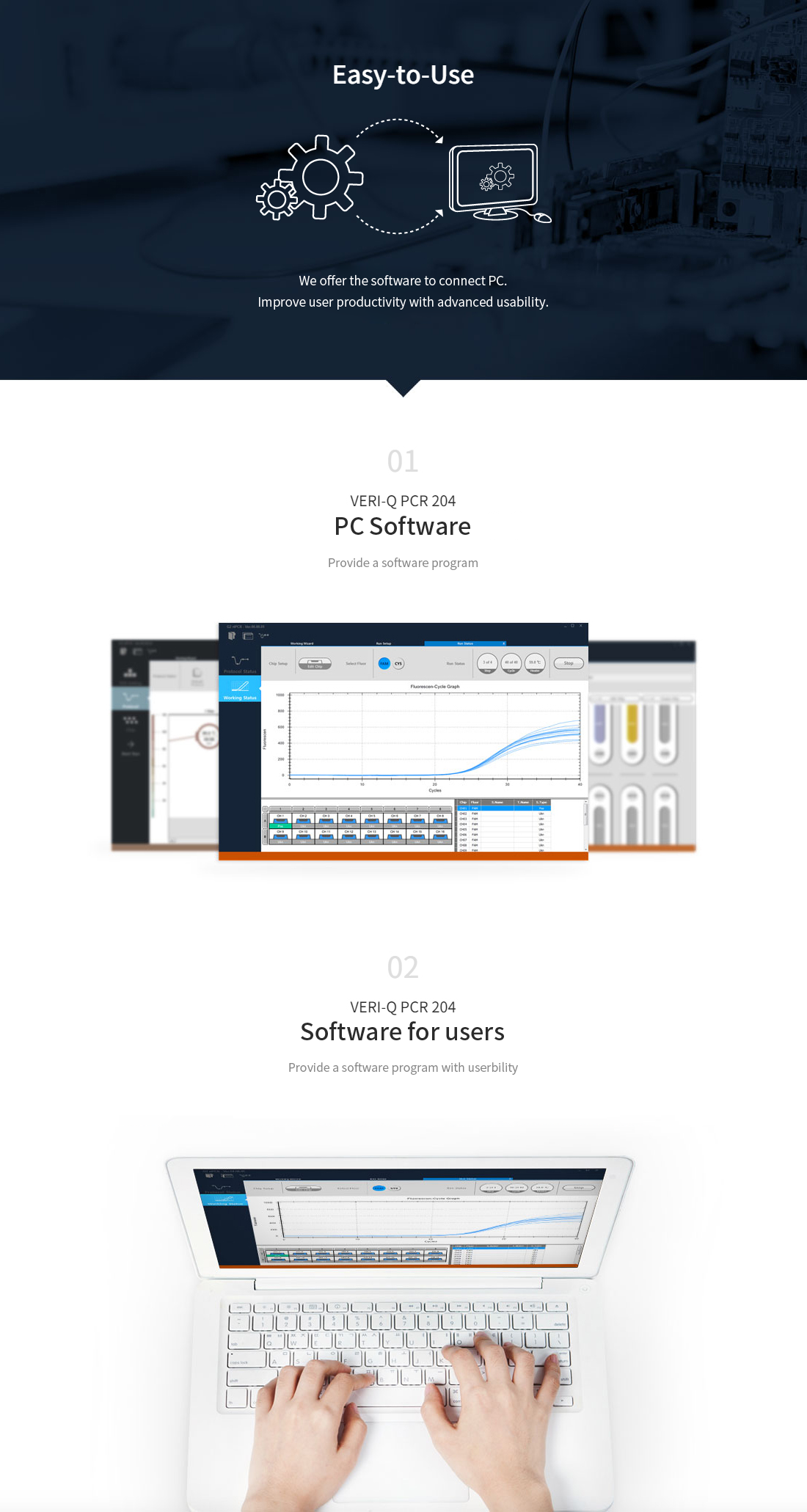 Fast
Are able to high-speed
quantitative analysis
Compact
Compact & Portable:
Weighing only
5.6kg- flexible use in the
field or in the lab
Low Cost
Use channel-type plastic chip
High Performance
High sensitivity and
specificity using a LapChip
Protocol UI
We offer four protocol steps. It's easy to use,
so you don't need to be a specialist or a lab technician.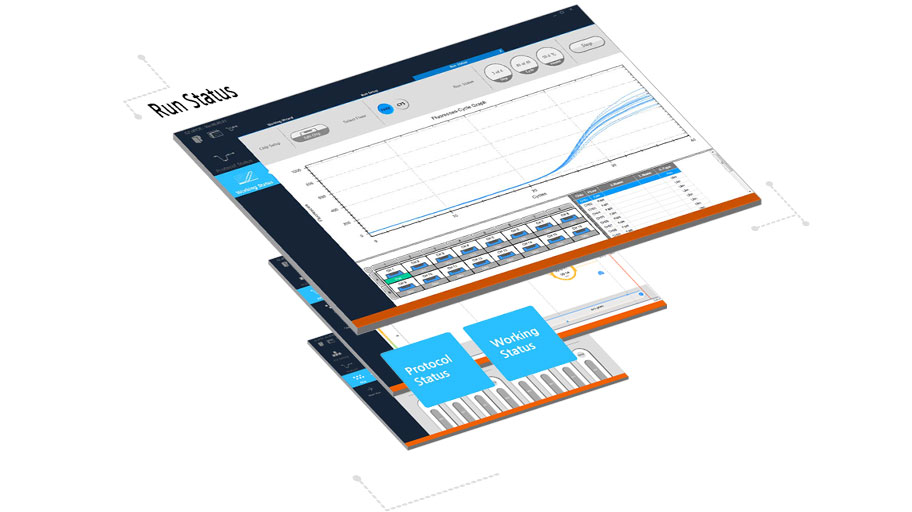 Specifications
Dimension(mm)
240 x 210 x 250mm
Weight(kg)
5.6
Sample capacity
16CH
Input power
AC 100~250V, 50~60Hz
Power consumption
100VA
Temperature range
40~100℃
Product Name
(Model Name)
DNA/RNA Amplification System
(VERI-Q PCR 204)
Object
This device is used for amplifying specific DNA/RNA to diagnose diseases.
| Color | Excitation | Emission |
| --- | --- | --- |
| FAM | 482nm | 538nm |
| CY5 | 628nm | 692nm |

Try dragging left and right.
toc
List